Images, Video and Written Feature by Finley P., Concordia Applied Journalism
What comes into your mind when you think of a dog and its owner? Do you think of a hunting dog, helping its owner track a deer? Do you think of an owner throwing a Frisbee, and the dog returning it to him or her? Or possibly you think of just a dog and its owner enjoying a Sunday on the couch. I will be exploring these thoughts, and people's relationships with their dogs.
Simon F., once a Concordia student, owns two dogs. Usually when people own two dogs it is a good or bad thing, because some dogs don't interact well. These dogs are very different. The oldest dog, Fluffy, is a poodle that is around nine or ten years old. His most recent companion, a Corgi named Sasha, is just three months old.
Simon, comparing the two pets, describes Sasha as being more worried about food than anything else. "He doesn't really care about affection or attention," says Simon. "He just cares about what's going in his mouth." In contrast, he describes Fluffy as very independent. "I feel like he's like almost a real person." Simon adds that Fluffy is very jealous of the attention that the new guy, Sasha is getting. Apparently, Fluffy would have tantrums where he would "just scream, just run outside."
Simon's relationship with animals isn't limited to canines. He once had 3 chickens. As for one of the chickens, "he just ran through a hole, and we still can't find him," recalls Simon. This is where the family cat, Burger, enters the story. Burger used to live with Simon, and their relationship was very strong. Burger ate one of the chickens at birth and was re-homed so now Simon relies on his dogs for his main pet companionship.
Moritz B., a junior at Concordia, owns a dog named Teddy, who is almost two years old. Moritz, considering what is unique about his dog, states, "I think a lot of other dogs are extroverted[…] Teddy is pretty introverted".
"Teddy perfers just sitting under the couch, and sleeping," adds Moritz. He thinks that his dog's habits are different from typical canines which are more active.
Apparently, Teddy has his preferences of humans. "He likes my mom most out of all of us," says Moritz. "If we like get too close to my mom he'll, like, freak out," he says, adding, "he won't bite, he'll just growl".
From the way Mortiz describes Teddy, it is clear that they share a strong connection. Despite being a street dog, Teddy is quite well behaved. "He never actually bit me," says Moritz.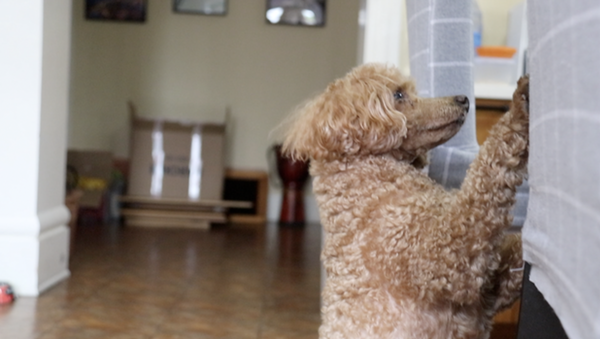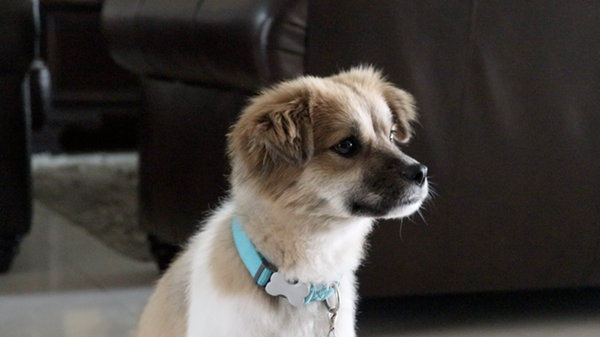 Teddy's social pedigree is not an unusual story for families living in Shanghai. Moritz recalls that a family that lives close to Concordia found Teddy on the street and fostered him for a time. "He was, like, starving," describes Moritz, "He was really skinny; he barely had any fur". The family took care of the dog for around a month or two until a suitable family could be found.
Moritz recalls this first encounter: "As soon as I saw him, like, he was just really cute." And the match was complete.
In this time of COVID-19 distancing, dogs can be our support animals. The stories of Teddy and Fluffy remind us that companionship can take a variety of forms – including furry ones.
See related story about Pets During Quarantine by another Concordia Journalist.
---
Finley P. is a student of Concordia Applied Journalism